Overview
OPEL 191 SPECIAL OFFER
0% FINANCE or €3,000 SCRAPPAGE or 3Yrs SERVICING
Terms & Conditions Apply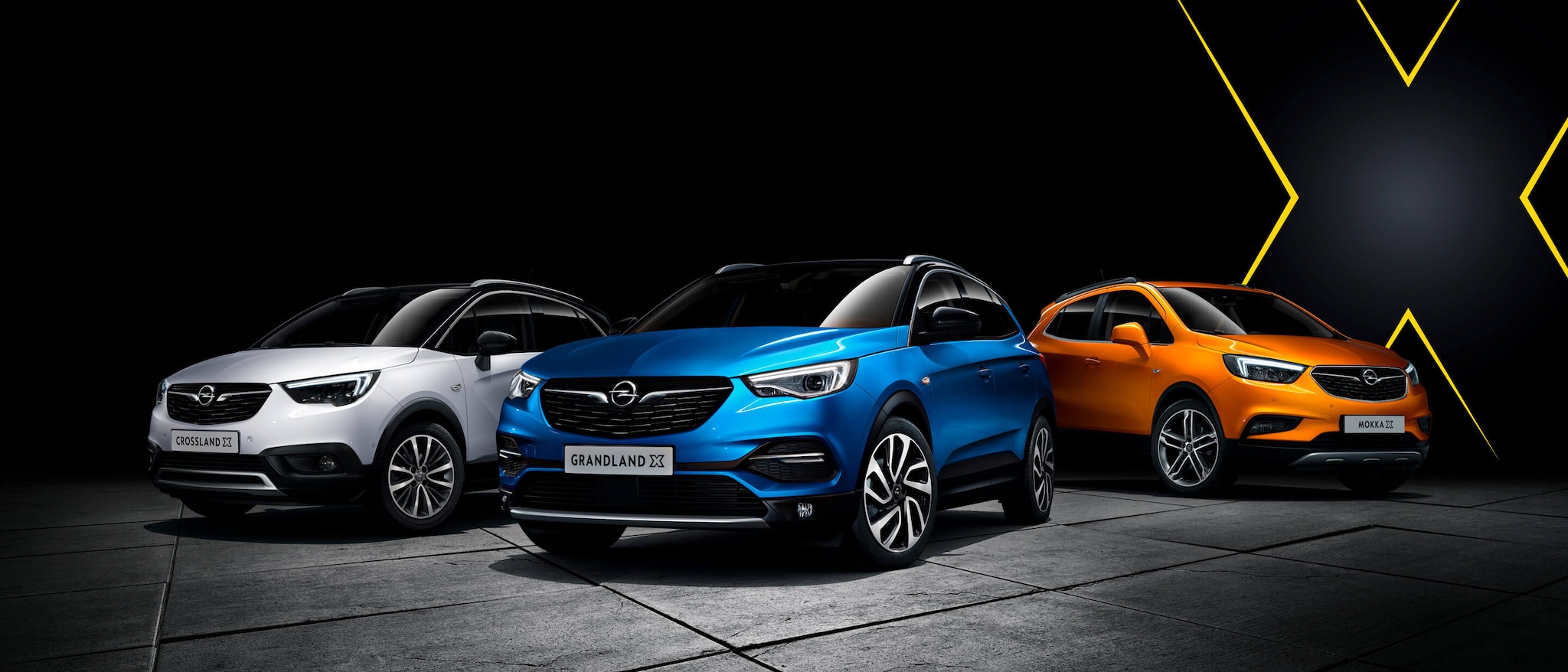 Just like you, The new Grandland X is ready for adventure. In fact it looks ready for anything. Elegant lines, muscular curves and an athletic poise hint at the brains, brawn and agility packed into this powerful SUV.
Tough Outside, Smooth Inside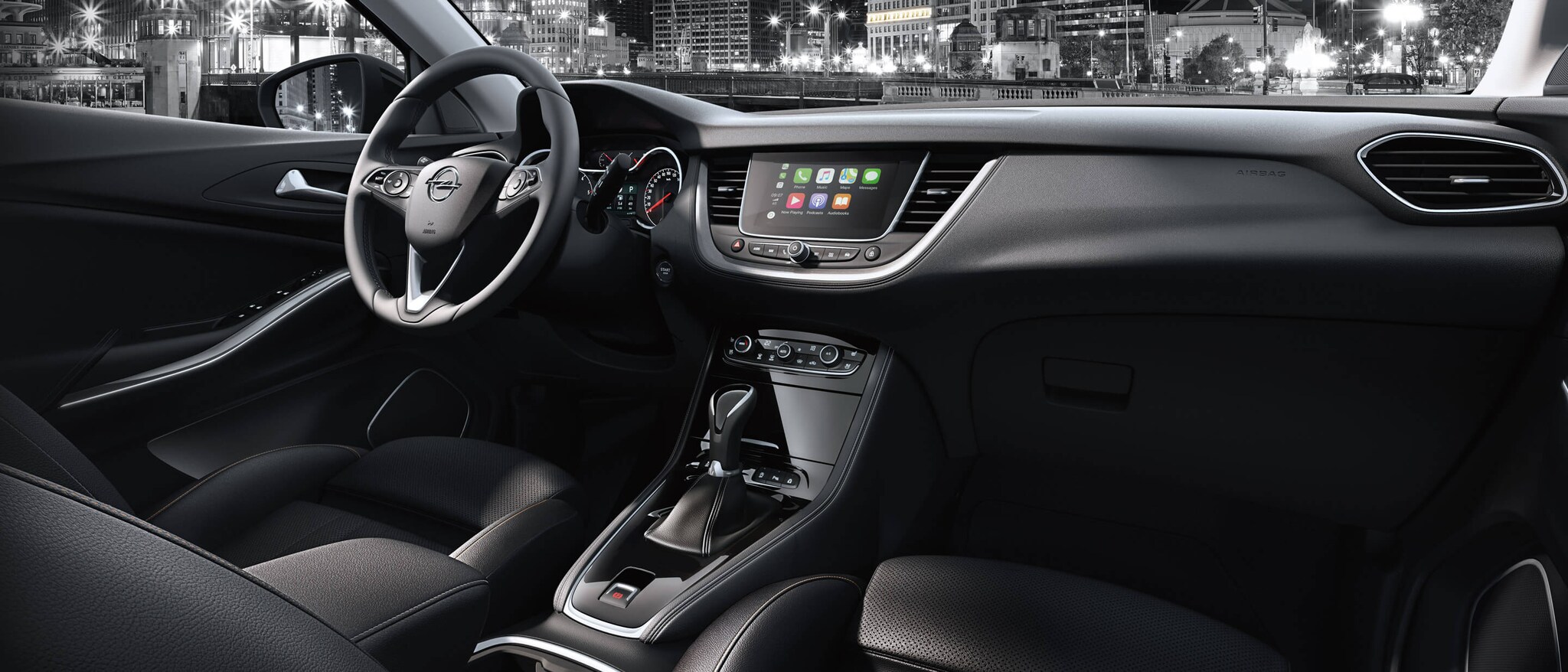 When the road gets tough stay relaxed with the soft premium materials and conoured interior. Make Grandland X the ultimate you zone.
Rims That Make A Statement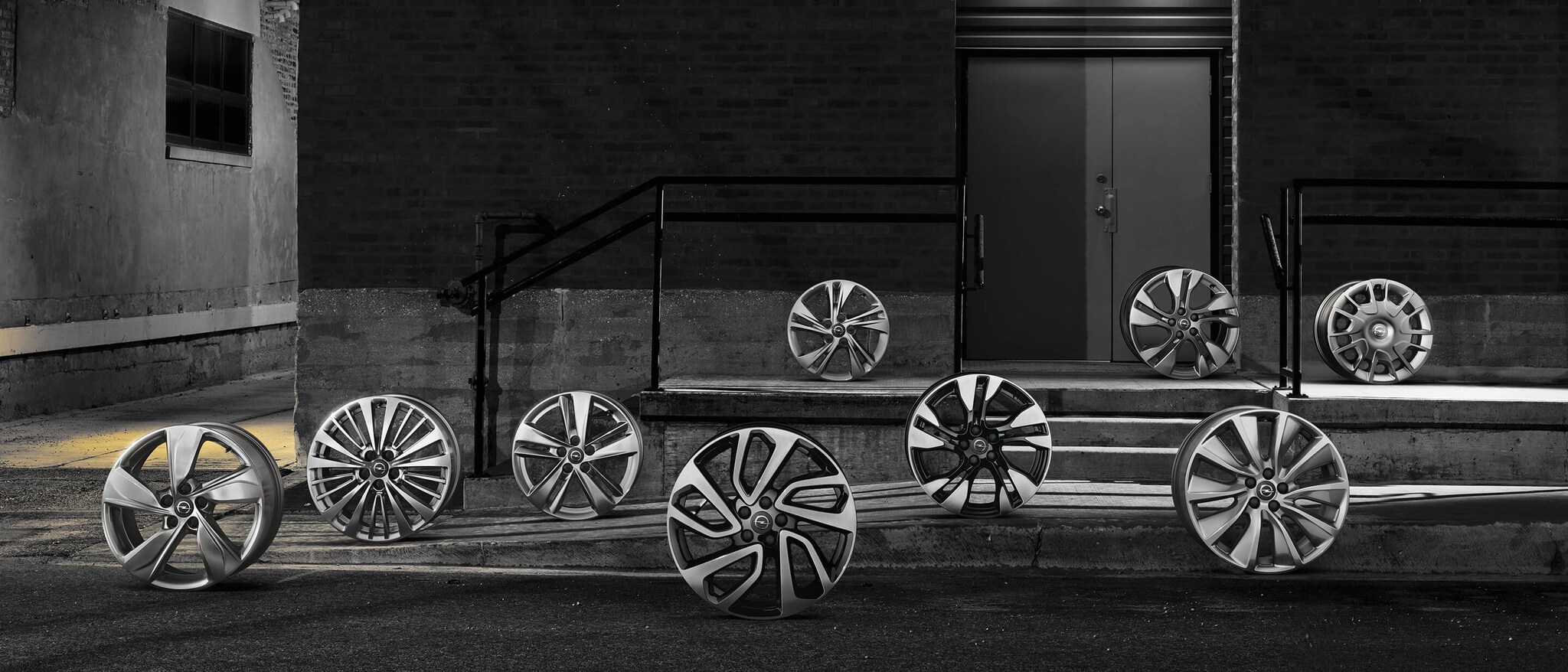 Choose from a wide range of head turning 17-19inch alloy wheels. Want your Grandland to shine even brighter? Then choose the 19" bi-colour diamond cut alloy wheels.
Stunning Roof Options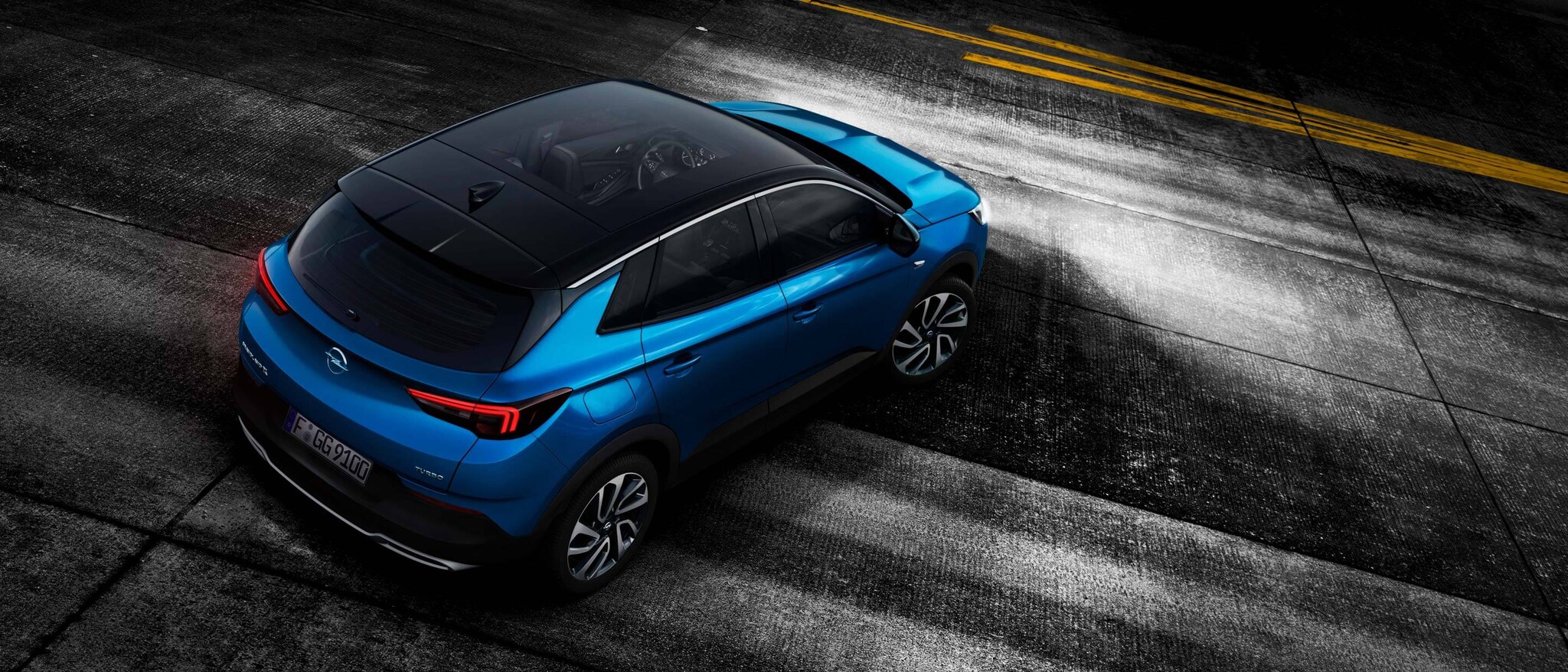 Leave your friends speechless by showing off your impressive two-tone roof. Add more charm with the stunning panoramic glass roof option. Driving will never be the same, it'll be better.
Set Your Speed and Cruise
The next generation of driver assistant systems are here. they scan the road and shield the Grandland X with a safety zone to minimise risk and shield the driver.
360 Degree Panoramic Camera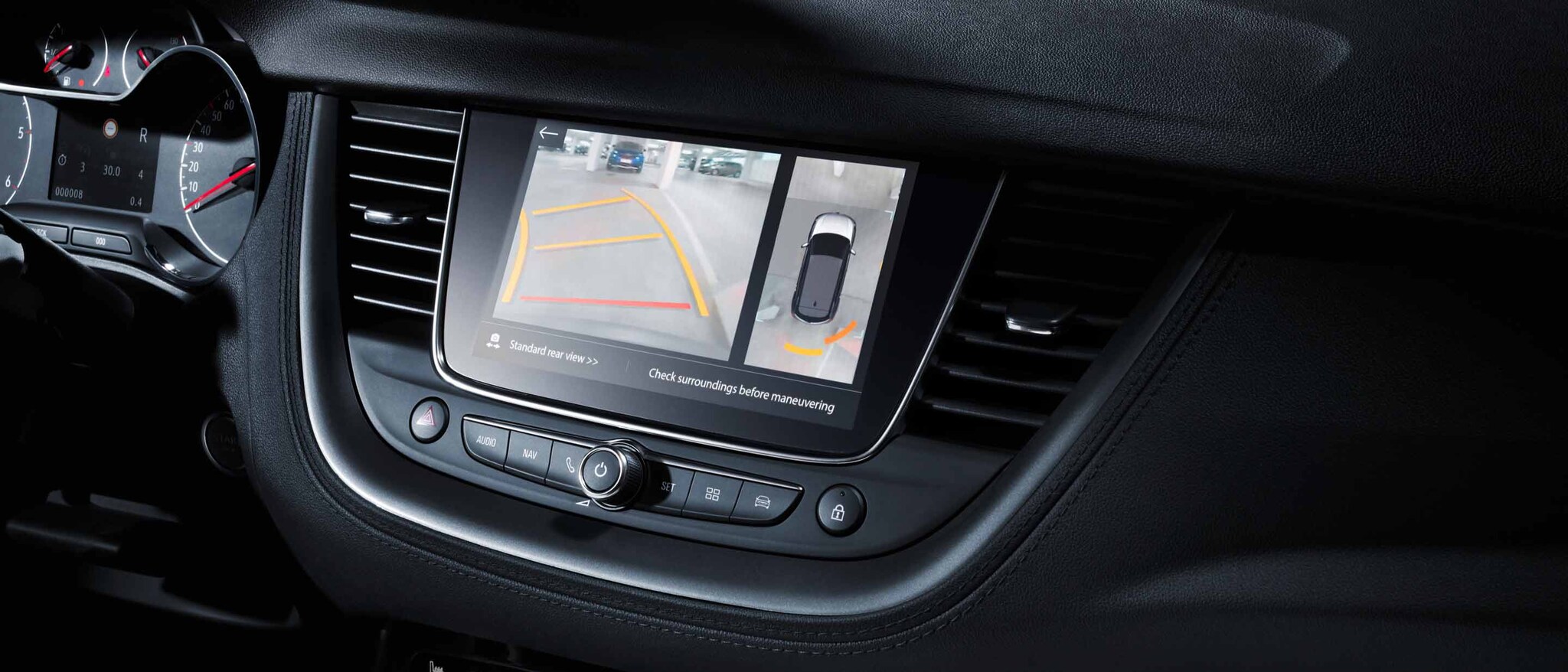 Making parking and backing out a breeze - even in confined spaces. The 360 Degree Panormaic Camera (Standard on Elite Spec) gives you a birds eye view of the vehicle and immediate surrounding areas. (Optional on Sc and SRi models).
Warranty
3 YEAR NEW VEHICLE WARRANTY

All new Opels purchased are backed by a 3 Year/100,000Km warranty*, giving customers' peace of mind they've made the right choice with Opel and further demonstrating our conviction in the reliable German engineering of our vehicles.

Opel's new vehicle warranty ensures your peace of mind for three years and additionally includes Opel Roadside Assist for the first year from registration.
It guarantees repairing and substituting parts of your new car at no charge by Gowan Opel, an Opel authorised Service Operation.
The first 2 years carry an unlimited mileage warranty. The 3rd year of warranty has a mileage limitation of 100,000km for Passenger Cars & Car derived vans, for Combo, Vivaro and Movano the limitation is 150,000km.

*For all Opel vehicles registered from 1st January 2016.
Terms & Conditions apply, for further details on Warranty contact our Sales Department
Price & Emissions
| | | | | |
| --- | --- | --- | --- | --- |
| Grandland X SC 1.2i 130PS 6 Speed - Eur 6.2 | €29,295 | 120g/km | €200 | A4 |
| Grandland X SC 1.2i 130PS 8 Speed Auto - Eur 6.2 | €31,295 | 119g/km | €200 | A4 |
| Grandland X SC 1.5 Turbo D 130PS 6 Speed Eur 6.2 | €31,245 | 108g/km | €190 | A3 |
| Grandland X 120 Years 1.2i 130PS 6 Speed - Eur 6.2 | €30,695 | 120g/km | €200 | A4 |
| Grandland X 120 Years 1.2i 130PS 8 Speed Auto - Eur 6.2 | €32,695 | 119g/km | €200 | A4 |
| Grandland X 120 Years 1.5 Turbo D 130PS 6 Speed Eur 6.2 | €32,645 | 108g/km | €190 | A3 |
| Grandland X SRi 1.2i 130PS 6 Speed - Eur 6.2 | €31,895 | 121g/km | €270 | B1 |
| Grandland X SRi 1.2i 130PS 8 Speed Auto Eur 6.2 | €33,895 | 121g/km | €270 | B1 |
| Grandland X SRi 1.5 Turbo D 130PS 6 Speed Eur 6.2 | €33,845 | 110g/km | €190 | A3 |
| Grandland X Elite 1.2i 130PS 6 Speed - Eur 6.2 | €34,395 | 121g/km | €270 | B1 |
| Grandland X Elite 1.2i 130PS 8 Speed Auto - Eur 6.2 | €36,395 | 121g/km | €270 | B1 |
| Grandland X Elite 1.5 Turbo D 130PS 6 Speed Eur 6.2 | €36,345 | 110g/km | €190 | A3 |
| Grandland X Ultimate 2.0 Turbo D 177PS 8 Speed Auto | €42,895 | 128g/km | €270 | B1 |